Information day for girls of the Liebfrauenschule Bensheim
Insights into Mechanical Engineering
2022/07/04
On 28 June 2022, a group of schoolgirls from the Liebfrauenschule Bensheim were guests at the Department of Mechanical Engineering. Professor Andreas Dreizler had invited the school's basic physics course to the TU Darmstadt. The background to this excursion was to provide insights into the job profile of an engineering scientist.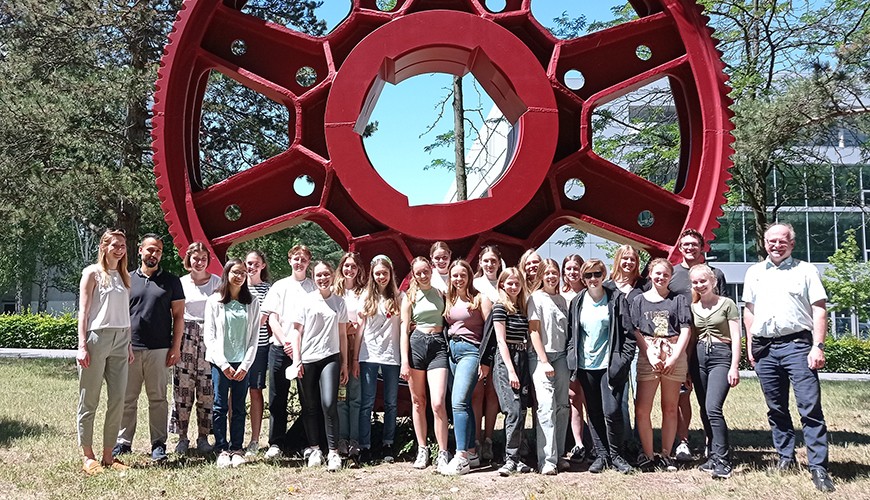 The schoolgirls were guided through the day by Anna Schmidt and Philip Linke, both researchers at the Institute of Reactive Flows and Diagnostics. The students were able to try their skills at soldering and programming at various stations and learn the basics of absorption spectroscopy at a laser test stand.
In addition to the subject-specific section, the guests were able to get to know a little about student life, including a visit to the Mensa, a walk around campus and an exchange with the mechanical engineering student council.
LFS – Liebfrauenschule Bensheim report